Winter applicants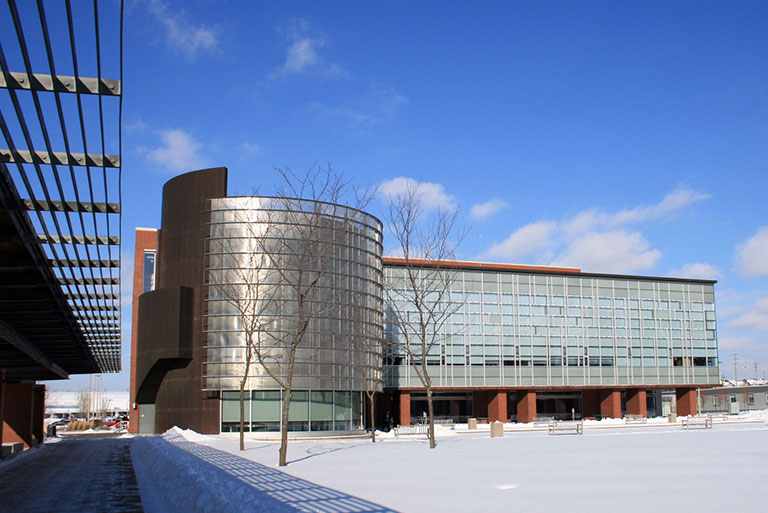 Description
Applications are now open. The deadline by which to submit an application is October 31.
Admission requirements
Please note: Starting in January may cause you to be off track with your program map. For more information please contact your Academic Advisor.
Additional information 
Note: Admission is competitive. The specific average or standing required for admission varies from year to year. Students are selected by taking into consideration a wide range of criteria including school marks, distribution of subjects taken, and performance in subjects relevant to the academic program. Possession of the minimum requirements does not guarantee acceptance. Preference will be given to applicants with the best qualifications.
All applications to full-time undergraduate programs are processed by the Ontario Universities' Application Centre (OUAC). 
The OUAC online application system allows you to apply to multiple Ontario universities or programs with one application. Here are the steps to follow:
Apply online through the OUAC website.
Be sure to apply by the application deadline. 
Once Ontario Tech receives your application from the OUAC, we'll send you information about the next steps in the admissions process. 
Note: If you're a student with a disability and want to be considered for admission to Ontario Tech on the basis of disability, please read the information on our Student Accessibility Services website. 
Applicants submitting international academic documents
Post-secondary credentials gained outside Canada may be subject to a request to be authenticated by World Education Services (WES). 
Admission decisions for January 2024 will be released on a regular basis starting in September. The deadline to accept an offer of admission will be listed in your offer letter. 
Tuesday, October 31
Deadline to submit completed applications to the Ontario Universities' Application Centre (OUAC). 
Friday, November 10
Document submission deadline for admission consideration. 

Documents can be final, interim, official, or copies but must include all prerequisite courses for the program you are applying to. Unofficial documents can be submitted through our 

document submission page

. 

 
Thursday, November 15
Deadline to submit completed applications to the Educational Studies - Advanced Entry programs for January 2024. 
Friday, December 8
Deadline for the submission of any outstanding documentation for students who have received and accepted a conditional offer of admission. 
Note: The university reserves the right to amend application deadline and decision release dates without prior notice.
All applicants must provide proof of English language proficiency. This requirement can be satisfied with one of the following criteria:
Your first language is English.
You have completed at least three years of formal, full-time study (no less than three courses per semester) at a secondary or post-secondary institution where the language of instruction and examination is English.
Note: The minimum three-year requirement does not include time enrolled in an English as a Second Language program.
You have achieved the required proficiency on one of the English language tests acceptable to the university.
University and College Transfer Credit 
If you have previously attended a post-secondary institution, you may be eligible for transfer credit.
Courses from accredited universities are considered for credit transfer when successfully completed with a minimum grade of 60 per cent (C-).*
Courses from accredited post-secondary colleges and institutions of technology may be considered for credit transfer when completed with a minimum grade of 70 per cent (B-).* These courses generally transfer at a 2:1 ratio.
The Faculty of Engineering and Applied Science and the Faculty of Energy Systems and Nuclear Science must comply with a rigorous accreditation process; therefore, limited transfer credit will be awarded to students from college technology programs. 
Advanced Placement
Minimum score of 4 on Advanced Placement exams.
Maximum of 18 credit hours can be granted.
International Baccalaureate
Minimum score of 5 on higher level International Baccalaureate examination.
Maximum of 18 credit hours can be granted.
General Certificate of Education
A grade of C or better in Advanced Level (A level) courses.
Maximum of 18 credit hours can be granted.
Other university-level courses taken while in secondary school will be considered on a case-by-case basis.
Official documents must be supplied directly from the issuing institution/governing body to the Office of the Registrar to ensure granting of credit.
*Achieving these scores does not guarantee transfer credit. Granting of transfer credit is subject to faculty approval. For additional information please visit the Transfer Credit website.