College-to-university transfer applicants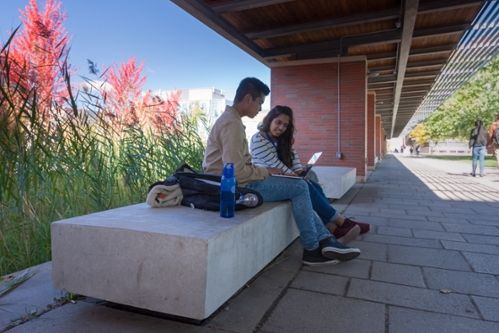 Description
You are currently enrolled or have completed an Ontario college diploma (or equivalent) that is an
eligible pathway to a program at the university
.
Admission requirements
Note: Admission is competitive. Regardless of educational background, all applicants to undergraduate programs must have specific prerequisite subject knowledge for their intended program of study. The specific average or standing required for admission will vary from year to year. Students are selected by taking into consideration a wide range of criteria, including school marks, distribution of subjects taken and performance in subjects relevant to the academic program. Preference will be given to applicants with the best qualifications.
Part-time applicants
The university accommodates part-time applications with flexible schedules; however, it is not guaranteed that all classes will be offered on evenings and weekends.
All applications to full-time undergraduate programs are processed by the Ontario Universities' Application Centre (OUAC).
The OUAC online application system allows you to apply to multiple Ontario universities or programs with one application. Here are the steps to follow:
Apply online through the OUAC website using the 105 form.
Be sure to apply by the application deadline for the term and the program to which you want to be admitted.
Once Ontario Tech University receives your application from OUAC, we'll send you information about the next steps in the admissions process.
Note: If you're a student with a disability and want to be considered for admission on the basis of disability, please visit our special considerations page.
Applicants submitting international academic documents
Post-secondary credentials gained outside Canada may be subject to a request to be authenticated by World Education Services (WES).
COVID-19 Update
We have been monitoring developments globally with respect to the school closures and test postponements/cancellations. Ontario Tech University understands the difficulties that will arise in obtaining the required documentation, and we encourage students to continue working with their schools, national agencies and test providers to submit the required documents. We will work with all applicants and make necessary accommodations, offering flexibility with deadlines and documents as required by individual circumstances. If you feel your application may be impacted, please feel free to contact us at futurestudent@ontariotechu.ca if you have any questions or concerns.
Admissions decisions for spring/summer and fall 2022 will be released on a regular basis beginning in January 2022. The deadline to accept an offer of admission will be listed in your offer letter.
Monday, January 31
Application deadline for competitive programs. Competitive programs include:


Medical Laboratory Science Bridge
Nursing Post-RPN Bridge
Monday, February 7
Document submission deadline for competitive programs.

Applicants must submit interim or final transcripts by this date for admissions consideration.  NOTE:  Applicants to the Nursing - Post-RPN Bridge program who have completed their RPN diploma and who are taking coursework in view of upgrading their admissions average must provide final transcripts by this date.  

Competitive programs include:


Medical Laboratory Science Bridge
Nursing Post-RPN Bridge
Friday, March 11
Decision release date for the Nursing Post-RPN program.
Thursday, March 31
Deadline to submit completed spring/summer and fall applications to OUAC for equal consideration. Competitive programs are subject to early closure. Please note: 

Applications received after this date will still be processed by OUAC and distributed to the universities. However, specific institutional deadlines will apply.

Document submission deadline for admissions consideration for non-competitive programs. Applicants must submit interim or final transcripts by this date for admissions consideration.
Documents received after this date will be reviewed on an ongoing basis as space permits. 
Wednesday, June 1
Advanced standing/transfer credit requests and supporting documentation received by Wednesday, June 1 will be processed and evaluated before the beginning of the fall semester. The Office of the Registrar gives no assurance that transfer credit requests submitted after this date will be processed before the final registration day for the fall semester. Transfer assessments will only be processed after you accept your offer of admission to the university.
Residence applications must be received by this date in order to guarantee a spot in residence.
Friday, June 10
Deadline to submit tuition deposit.*
*Applicants must first accept their offer through OUAC in order to pay their deposit.
Thursday, June 30
Deadline to submit official final transcript showing proof of diploma conferral for spring/summer 2022 applicants.
Application deadline for fall 2022 Educational Studies applicants.
Friday, July 15
Document deadline for applicants with conditional offers of admission to competitive programs. Applicants are not able to upgrade diploma coursework in summer for consideration of admission to fall 2022 to competitive programs. Courses must be completed by Thursday, June 30. 
Friday, August 12
Deadline for the submission of any upgrading marks* and outstanding documentation for fall 2022 applicants.
Deadline for amendments to applications through OUAC.
*Applicants are not able to upgrade diploma coursework during the summer for consideration to competitive programs.
Note: The university reserves the right to amend application deadline and decision release dates without prior notice.
All applicants must provide proof of English language proficiency. This requirement can be satisfied with one of the following criteria:
Your first language is English.
You have completed at least three years of formal, full-time study (no less than three courses per semester) at a secondary or post-secondary institution where the language of instruction and examination is English.
Note: The minimum three-year requirement does not include time enrolled in an English as a Second Language program.
You have achieved the required proficiency on one of the English language tests acceptable to the university.
University and College Transfer Credit
You will receive a block of transfer credit specific to your pathway of study.

Some blocks are awarded based on satisfactory completion of mandatory bridge courses. For more information, please visit our Pathways website.

If you have previously attended a post-secondary institution, you may be eligible for additional transfer credit, provided you meet the institutional residency requirement (Section 6 of the Graduation and Conferral of Degrees Policy).

Courses from accredited universities are considered for credit transfer when successfully completed with a minimum grade of 60 per cent (C-).*
Courses from accredited post-secondary colleges and institutions of technology may be considered for credit transfer when completed with a minimum grade of 70 per cent (B-).* These courses generally transfer on a 2:1 ratio.

For more information, please visit our Transfer Credit website. 
Official documents must be supplied directly from the issuing institution/governing body to the Office of the Registrar to ensure granting of credit.
*Granting of transfer credit is subject to faculty approval.